German vape juice online MIKU TBC-Gentle Tobacco
编辑时间:

2022-10-05 13:18:05

浏览量:
作者:
TBC-Gentle, Miku e-jucie
Capacity: 30ml
Bottle Mouth style: Needle filler
Nicotine concentration: 20mg
Ratio: Pg/Vg=5:5
Sweetness: 2/5
Coolness of Mint: 1/5
Produce country: Made in China
Packaging language: English
Flavour description:
The China National Tobacco Administration has designated 101 kinds of additives for domestic e-cigarettes, and the research and development of TBC-Gentle strictly implements the restrictions on 101 kinds of additives, and controls the nicotine concentration at 20mg. This is a new flavor developed by Miku for the latest domestic electronic cigarette management methods. It is very difficult to adjust the flavor under limited conditions, but the final taste effect is not bad, the tobacco taste is soft, not choking and resistant to smoking.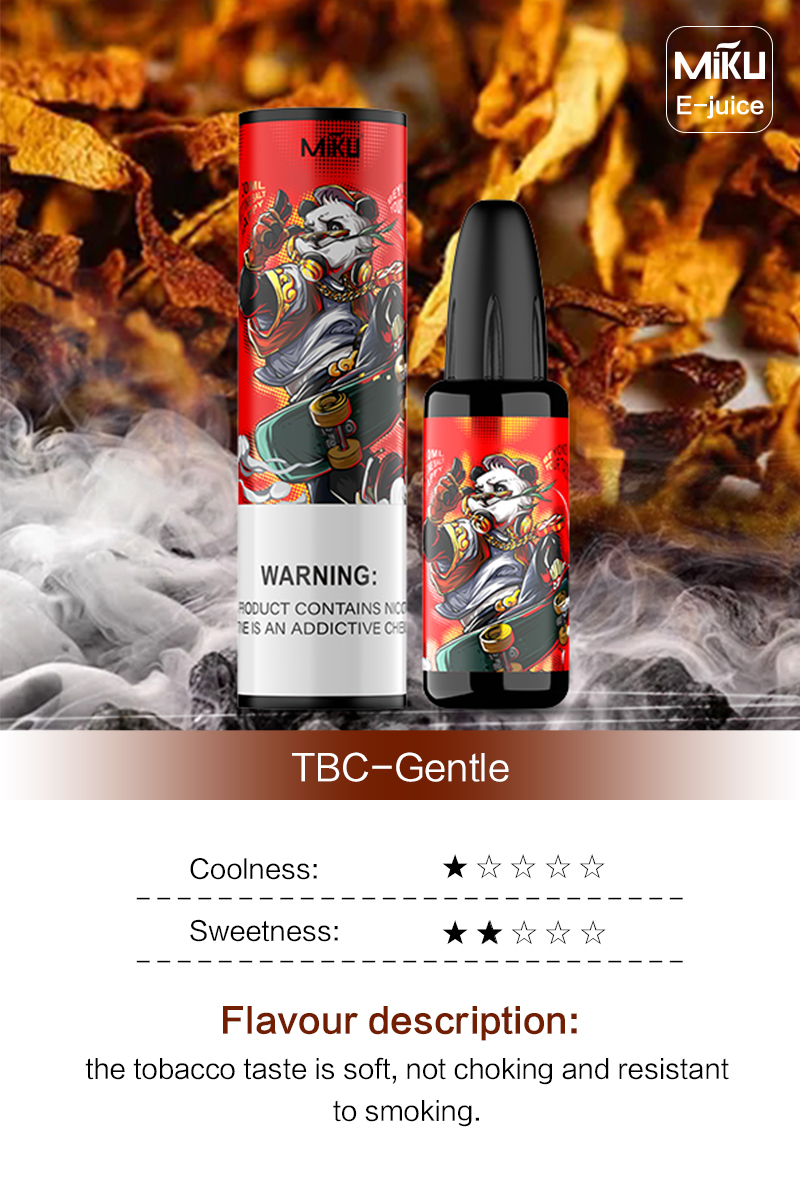 或许你还喜欢以下内容:
Best mixed e-liquid flavor MIKU e-juice Fantasy Forest

Buy e-liquid UK MIKU Arctic oolong

2023 new e-liquid flavor White Peach Oolong

Best on line e-liquid MIKU Strawberry Jam 2022

Spain buy e-juice online MIKU Orange Soda

UK e-juice brand MIKU Watermelon

Australia nicotine salt e-liquid MIKU Mung Bean

E-juice USA MIKU Western Amorous