2023 new e-juice flavor MIKU Taro Ice Cream
编辑时间:

2022-10-05 13:46:08

浏览量:
作者:
Taro Ice Cream, Miku e-jucie
Capacity: 30ml
Bottle Mouth style: Needle filler
Nicotine concentration: 30mg
Ratio: Pg/Vg=5:5
Sweetness: 2/5
Coolness of Mint: 3/5
Produce country: Made in China
Packaging language: English
Flavour description:
Taro ice cream is a long-awaited flavor that is very popular in the global e-cigarette market. Miku will not debut the flavor until the fourth quarter of 2022. It has a strong aroma of taro, but the sweetness is not high. There is a slight aftertaste in the mouth after smoking, but there is no residual sense of unpleasant taste. Moderately cool, suitable for most users.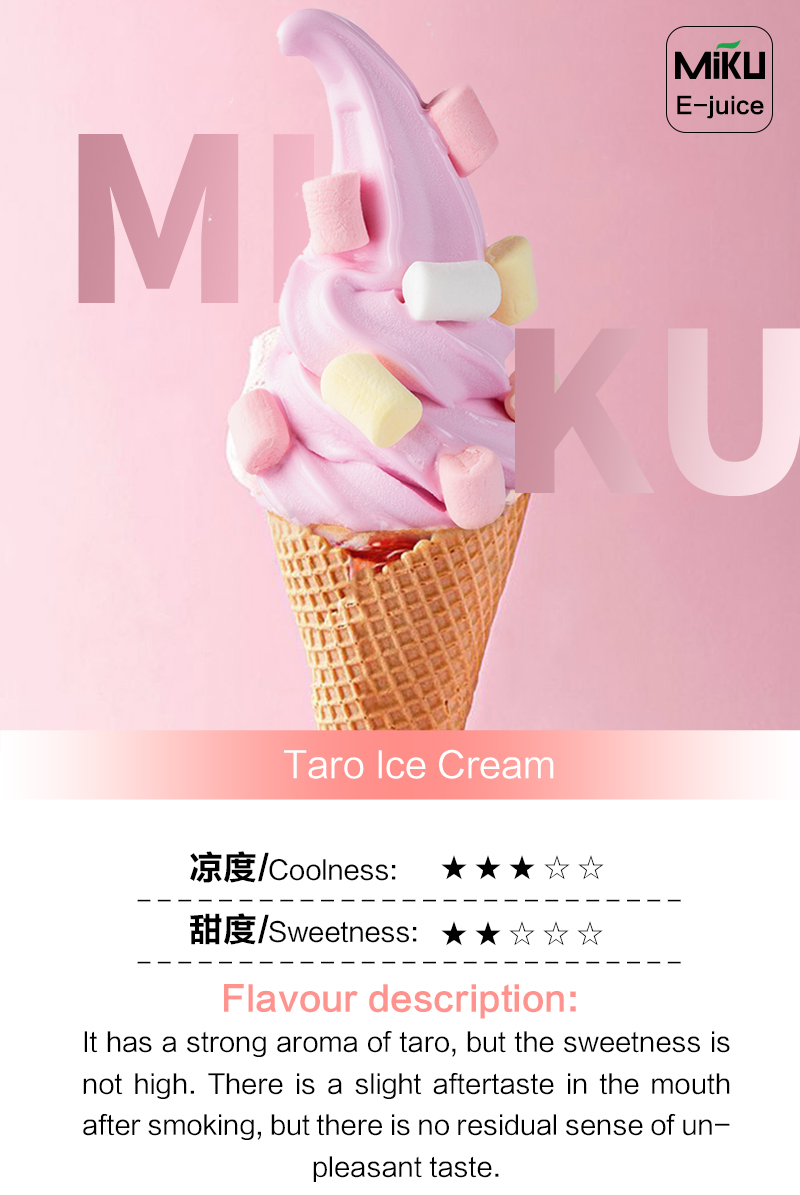 或许你还喜欢以下内容: